Evansville's Classic Rock Station
107.5 FM Evansville, Indiana
Listen Live Now
Listen
Evansville's Classic Rock Station
Listen Live Now
Evansville's Classic Rock Station
107.5 FM

Evansville, Indiana
Current Show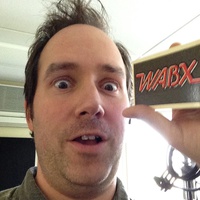 Phlegm
2PM–7PM
All Shows
Current Weather (47720)

73°
Full Forecast
Top Stories
Man's body found in Wabash County

The body of a missing Wabash County man is found. Sheriff Derek Morgan says the body of 22-year old Aaron Salter, of Keensburg, Illi...

Missing Henderson man's body found

The body of a missing Henderson man is found in water that's close to the area where crews had been searching for him. 55-year old Jeffre...